Productinformation jet inertisation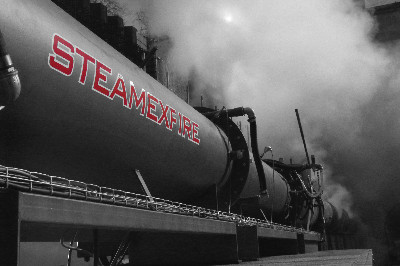 The Steamexfire system is a jet inert gas generator that produces a mixture of combustion products with water vapour and steam with a minimum content of oxygen at a temperature of approximately 80° to 90° Celsius. In simple words, it is a generator that produces very large quantities of inert gas.
The most important feature of the Steamexfire system is to reduce the oxygen content in an enclosed environment, such that it will not support combustion. In fire fighting language: the Steamexfire system reduces and eliminates two of three elements of fire: oxygen and heat.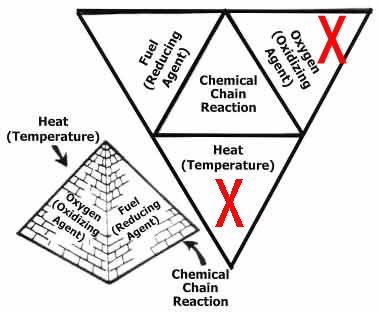 After the fire is suppressed, and environment is known by using gas chromatograph analises, the fire department can go inside for inspection and follow up. The system runs on water and heating oil or kerosene (Jet A-1). The modular design allows easy transportation by road or air (747, Antonov, Hercules, etc.).
Examples of Steamexfire system applications:
-
Underground mine fires
- Storages (buildings)
- Silo's
- Tunnels
- Underground spaces, (parking spaces)
- Ship/vessel fires
- Combustion installations, (incinerators)
- Precautionary inertisation in general
Advantages Steamexfire system:

- Fire-fighters don not need to go inside, SAFE !
- No piping network and infrastructure needed
- Powerful and immediate cooling effect
- Limited water consumption
- Inertisation reduces and eliminates explosion danger
- Fast deployment and easy operation